ADHDfonden.se – English ADHD foundation –more information is to be found
in Swedish at www.adhdfonden.se and at http://stressmedcenter.com/adhd-fond/
A flyer is for downloading at ADHD flyer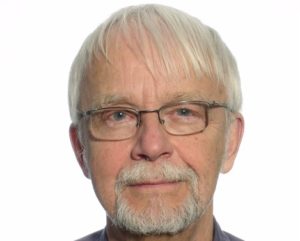 Welcome to the ADHD foundation
greets Bo von Scheele, Ph. D. and professor
(also PTSD-Veteran (Post Traumatic Stress Disorder) and a HIP (High-Intensity Person), where HIP replace ADHD, which we seriously regard as a very provoking incorrect "common denominator" of HIP)
The ADHD fund started in Söderhamn, Sweden 2014 (based on the thinking since the end of the 1990 's) but has first only now begun to get a small contribution creating some hope to be able to start up some crucial needed focused psychophysiological behavioral medicine research. We now be more active (especially informing about what "donated funds are planned to achieve". So far all work is done at a very nonprofit bases. The Swedish Centre for Stress Medicine (www.stressmedcenter.com), based in Söderhamn, is the administrator of the ADHD Foundation.
As biopsychosocial medicine during last 40 years (dependent when we defined its formal start as well what it refers to) has not been able (aloud?) to be substantial developed in spite of the recognition that lifestyle diseases and problems gradually rapidly increase, we have started a foundation for knowledge development, research and practice. One focus is on regarding laymen/patients not as problems but as educated resonably competent resources given they are offered relevant education – and cooperation with biopsychosocial medicine educated health care providers including coaching/supporting/encouraging/..  when patients knowledge based tailor their tools on the road ahead … (see more an example of "patient as an educated …" at http://biopsychosocialmedicine.com/?s=resour NB which is the cancer patient version – a general approach translated to English will soon be at this web site!
Of particular concerns is ADHD and the alarmingly increase in use of pharmacological substances which instead can be effectively treated with "non-pharmacological dependent" knowledge and practice. Pills are not only not needed and mostly (only if correct qEEG based diagnosis is done) not of relevance but also a challenge towards children´s health development. For argument see http://skillsbeforepills.com/children%c2%b4s-health/ and www.iclam.se – project, ADHD.
We have tried to work without needed external economic support during the years (hard to get funds for biopsychosocial medicine work) so we now turn to interested who want to contribute especially for development of ADHD non–pharmacological based knowledge development, empirical work and practice where we see education and self-activities (school, families and individuals).
Host for the ADHD – Foundation is Swedish Center for Stress Medicine, C D Ekmans väg 41, 820 23 Bergvik, Sweden – NB Swedish Bg. 491-7662 (is administrated by Stress Medicine AB). Bank: Swedbank. Important for each contribution is to provide e-mail address so we can inform how the funds are used.
More info
First of October 2019 we plan to start a specific foundation for non-pharmacological knowledge development and empirical biopsychosocial medicine research. A Foundation where all interested to contribute in any way are welcome.
The basic idea is to provide those interested to join with different options.
It can be patients who want to get support for contributing with their experiences and thoughts as well as collect data using the IBED – Individual Biological Evidence based Documentation paradigm (see later references which will be inserted here) – my clinical experiences is that patients many time have important information we, experts, should be listen to and learn of and base individuals´ interventions on. If it is clearly wrong thoughts, they are also important while this is the way a particular person thinks, which is of relevance for biopsychosocial medicine approach!
It can be economical support aimed for knowledge development and empirical biopsychosocial medicine research – something which is really not easy while reductionistic research are not satisfactory promoted – accepted by medicinal society. Requiring much work to be able to accomplish
It can be students, clinicians and scientists who can contribute without any or much financial support, something which is so much needed!
It can be work on ethical and humanistic issues while here is so much needed to be done – in terms of clearly demonstrate different kind of the destructive impact on lifestyle related diseases and problems, where today´s reductionstic, simplistic medicine has not much to contribute for people´s health as well as societies economy.
First we must set up a board of patients, students, clinicians and scientists and then at this web site we will declare this foundation started – hopefully in January 2019!
2015-10-01 – 2016-11-29 – 2019-09-29 more info soon
Bo von Schéele, professor
Mail to info@stressmedicin.se